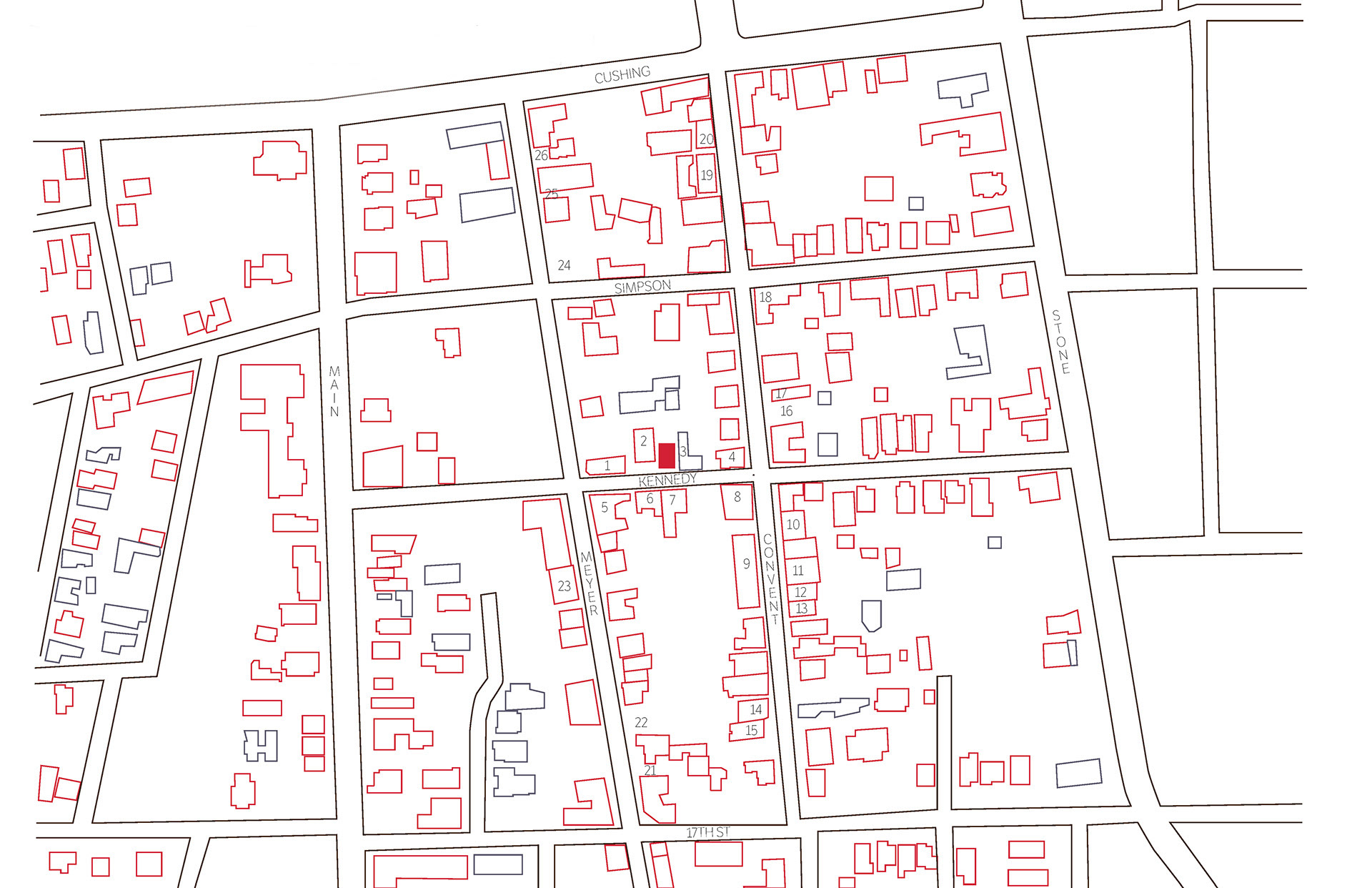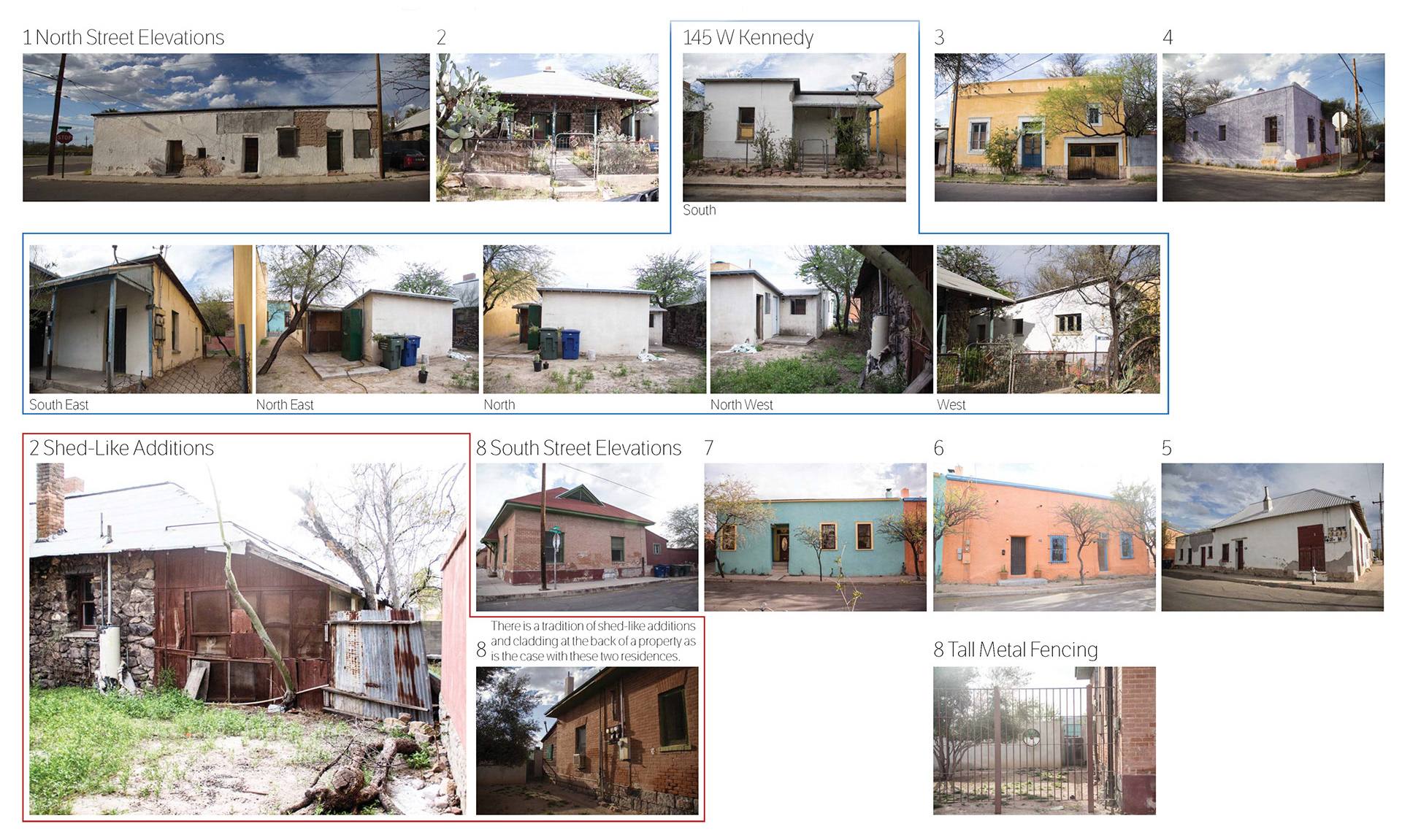 Excerpts from the Historic Preservation (HPZ) Review
Because

Casa Limón

is located in the beloved and historic Barrio Viejo, the approval of both the neighborhood advisory board and the historic commission was required before submitting for permits was even possible. Appealing to both of these boards included various applications as well as an official statement of intent and a design presentation.
Official statement of intent:
145 W Kennedy is a historically designated adobe duplex built in 1901. This proposal includes the rehabilitation of the historic adobe portion, demolition of a non-historic and poorly done stick frame addition, as well as a new addition in place of the previously completed addition.
The historic adobe portion of the home is roughly 850 ft2. The non-historic, stick frame addition located at the back or north of the property will be demolished and replaced by a new structure that mirrors the historic adobe. This approach inherently respects the massing and proportions of the existing structure. The original adobe has a shed roof that slopes to the back of the property that will become a butterfly roof once mirrored. This roof form can be utilized to channel water into cisterns.
The objective of this design is to preserve the exterior of the historic portion of the home and expand out back in such a way that would complement without copying the historic architecture. (copying would lead to blurring of the historic record) Examples of this are the Mikey Block clad in hardie board arranged in a running bond pattern will comprise the perimeter of the addition- a reinterpretation of the clad shed additions found throughout the barrio. 
[Due to existing conditions that only became evident during construction, hardie board cladding could no longer be used. Instead the ICF on the addition was rasped and then received an EIFS finish. Metal ribs or fins were integrated into the facade to maintain the original idea of breaking up the facade into smaller components]
This design aims to preserve and restore a valuable piece of architectural history while introducing new, but thoughtful and respectful, architecture via a modern interpretation of vernacular practices.
[The first 2 images on this page are also part of this presentation]
"These drawings were created while I was still in architecture school. They require some grace :) "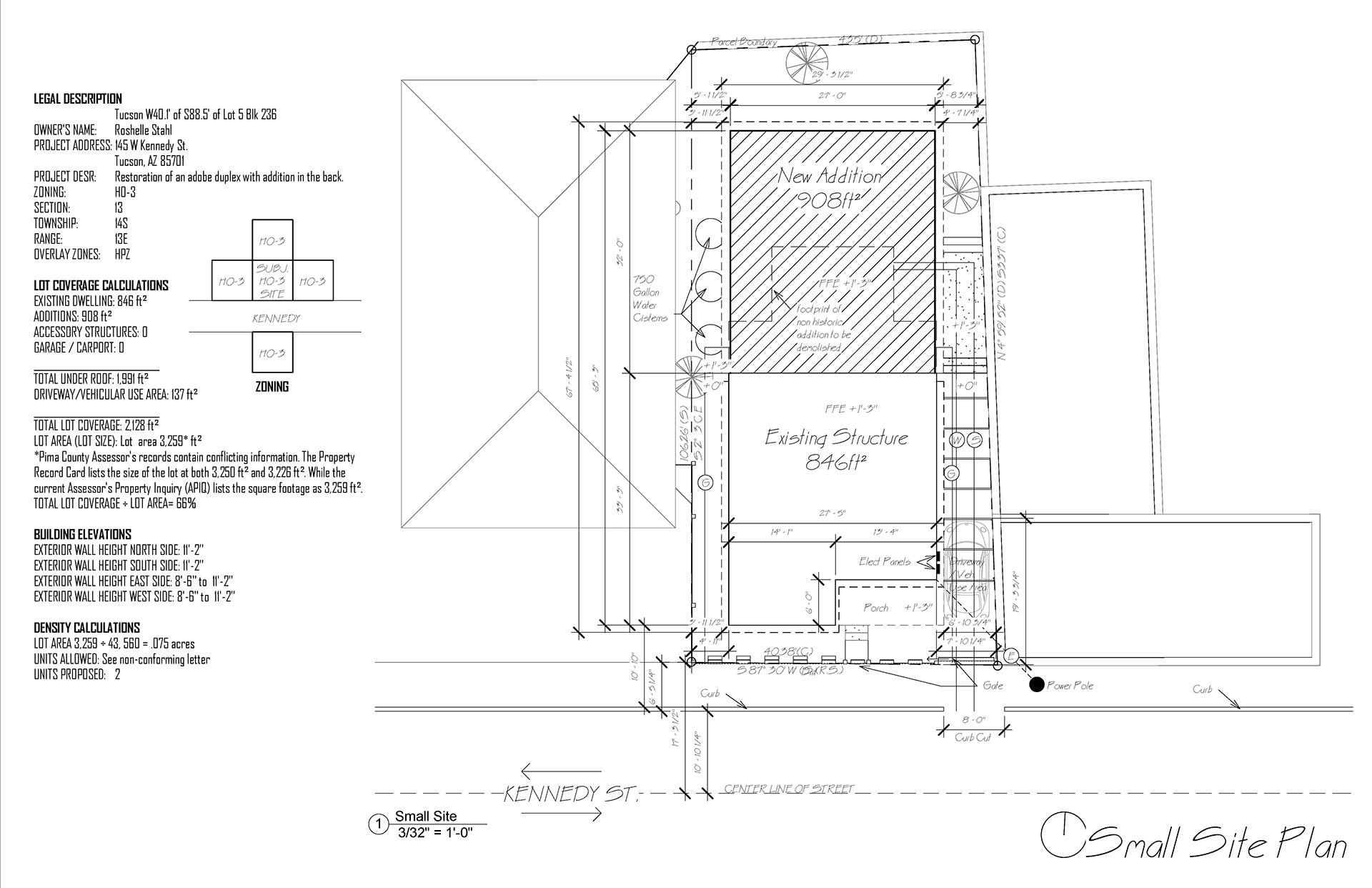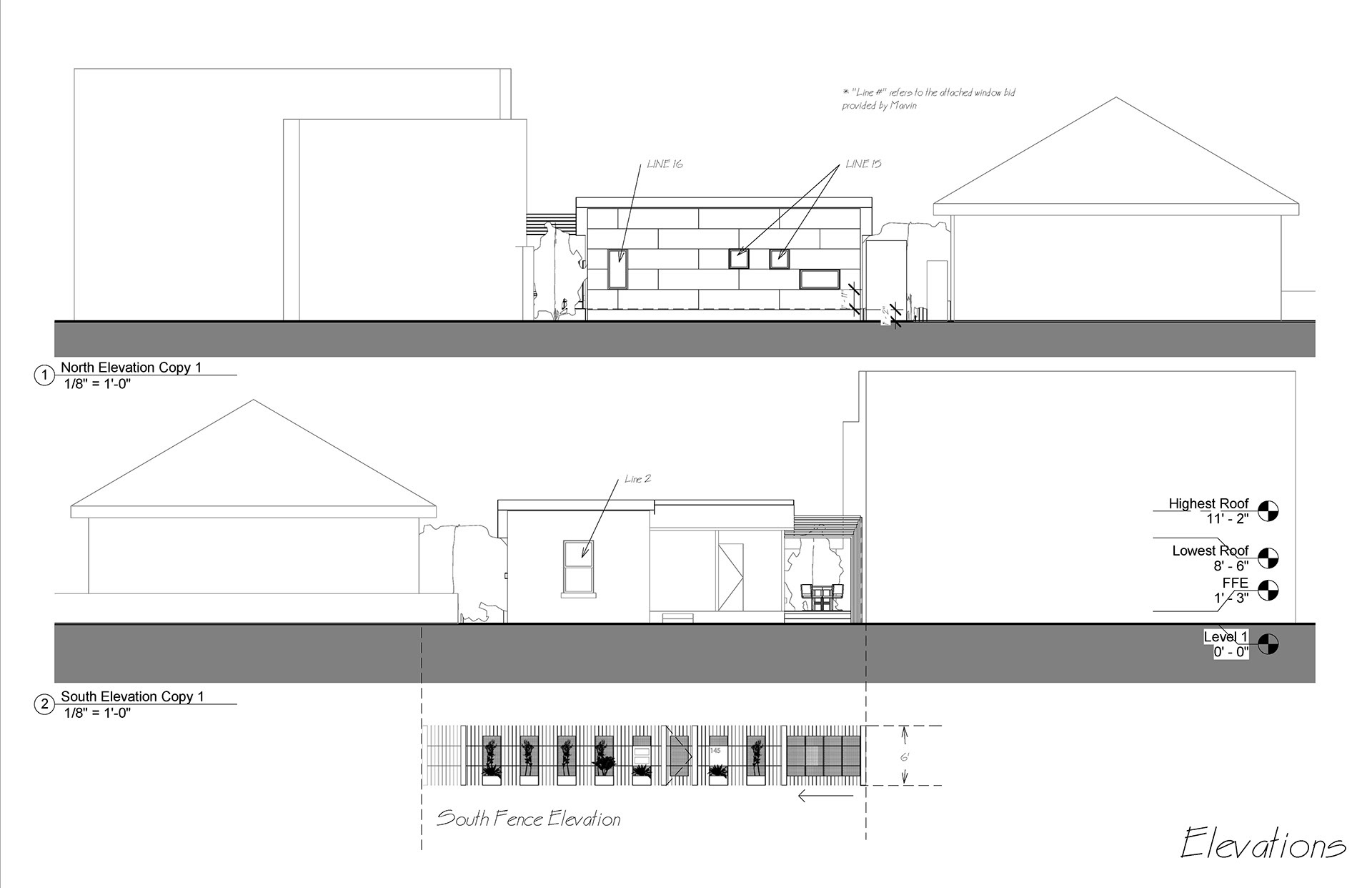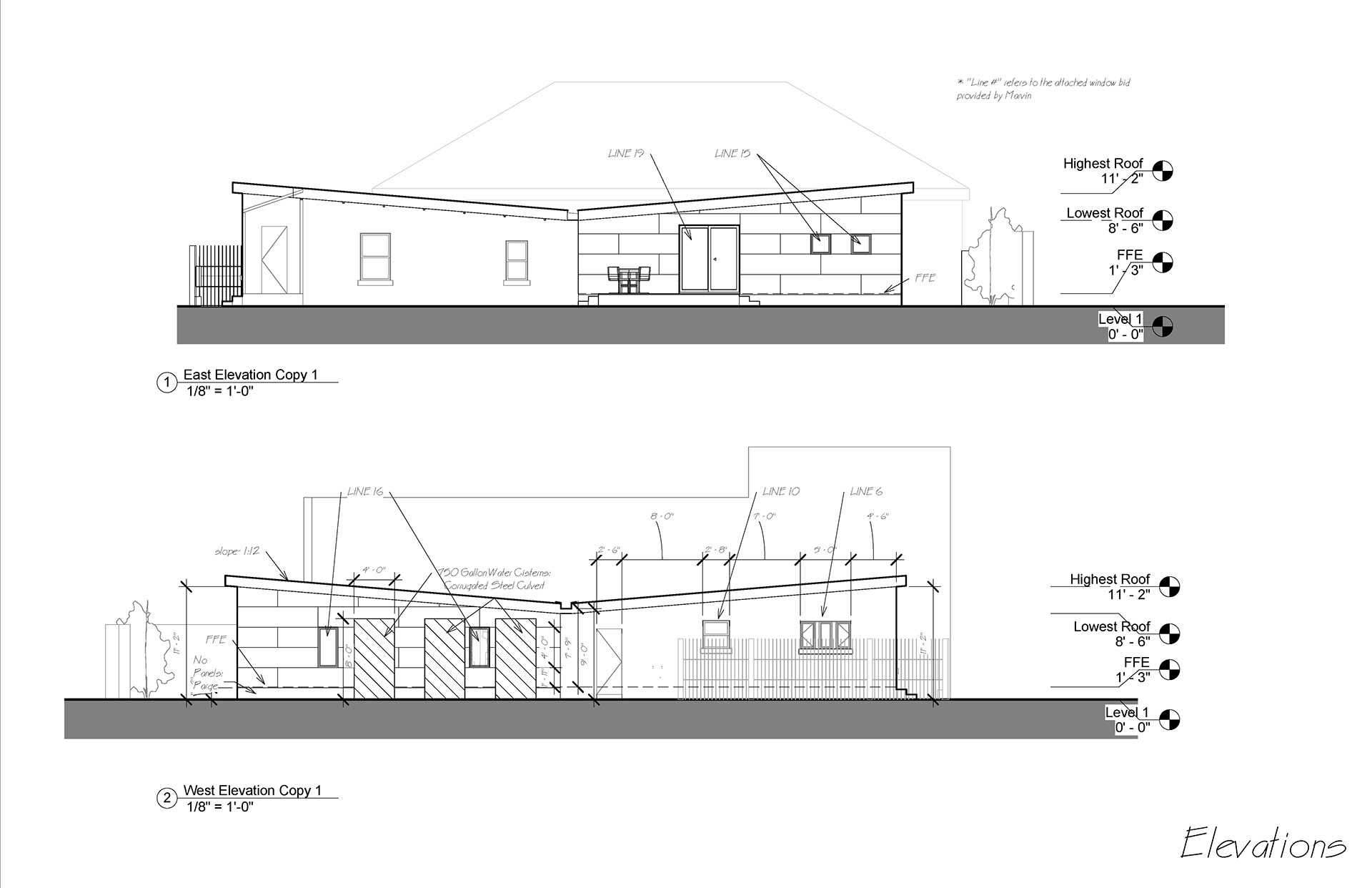 HPZ Minor Review Presentation 
a design revision to the fence